Ranked Among the Best Olathe, Kansas Landscape Companies to
Our reputation speaks for itself, and many homeowners trust Elevated Living to handle their landscaping needs over and over again. Our customer-first philosophy gives you peace of mind that your project will be completed on time while exceeding your expectations. Trust our professional team to provide transparent communication throughout the entire process as we build not only a lasting working relationship but a friendship. Contact us to learn how we can help you own your outdoors in Olathe, Kansas and the surrounding areas.
Working with Parker was awesome. He really makes sure to go the extra mile and personally ensure the customer receives the attention they require without pressuring or selling. You can tell he truly enjoys designing landscaping and working with people. Design fees are less expensive than comparable other companies. Unfortunately we were not able to have our project completed by EL (yet!) due to personal reasons, but we 100% plan on reaching back out to get it going and would recommend Parker and Elevated Living to anybody we know.
Excellent work! Elevated Living was very professional and broke down everything I needed to fit my budget at this time. They were able to design what I wanted and added to what I didn't even think about and the work looks amazing!
I have had several landscaping changes done with Marc at Elevated.  Marc is very knowledgeable about plantings he suggests.  His staff were here on time, did a great job removing old plants and installing the new ones.  I appreciated that everyone respected my questions and suggestions.  They also cut the edges of The bed and cleaned up perfectly when done.  This is a group I respect and would hire again.  Lynn Strout
You did a fine job. I enjoyed your ideas, professionalism, and your help.

Parker and his team worked with us to understand what we wanted the finished landscape to look like, and then they carried out the plan. We could not ask for more than that!!
Marc is very professional and knowledgeable. I have worked with him for several years starting when he worked for Aspen. He helps me figure out the best solutions and plants for my yard.
Very professional  I worked with Parker and from recommendations to planting were done on budget and on time  Any corrections were done promptly with a smile  I will use you again
Wonderful customer service, work, and cleanup. I love your web site and the fact that you donate to a veterans organization.
Offering Solutions for All Your Landscaping Needs
From creating a beautiful landscape design to installation, you can count on the team of professionals at Elevated Living for all your landscaping needs. Our passion for the outdoors and in-depth local environmental knowledge provides you with landscaping solutions that add to the wealth of beauty in Olathe, KS and the surrounding areas.
From choosing the right plants to creating a welcoming front walkway, the landscaping experts at Elevated Living will create stunning outdoor spaces around your home. Now is the time to own your outdoors with beautiful landscape designs for your family to enjoy while connecting with nature. Our team is equipped with the local knowledge and experience to create outdoor spaces that complement your land's natural features.
We understand the struggles of maintaining your Olathe, Kansas landscape, and are here to help you fight the never-ending battle of drainage and erosion that affects our outdoors. During our on-site consultation, we'll learn the unique aspects of your land to build designs that last. Our deep understanding of our local environment benefits you with quality, custom-tailored irrigation services that enhance your outdoors.

Some of the best family memories are made outdoors, whether roasting marshmallows around the fire pit to playing ball in the backyard. That is why the Elevated Living family is committed to providing enhanced outdoor spaces for families to enjoy for years. As an extension of your home, hardscaping and desirable entertaining features, such as an outdoor kitchen, can take your outdoor living spaces to the next level.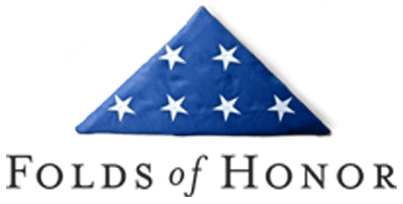 Partner with Our Professionals to Elevate Your Landscape
At Elevated Living, we're committed to three things: our outdoors, our customers, and our community. This emphasis on quality and service has led to a rock-solid reputation and satisfied customers throughout Johnson County.
Read more real reviews from our customers to hear how we're exceeding their expectations and helping them own their outdoors through our landscaping services.
elevate your job, elevate your life
If you have a passion for the outdoors, an eye for detail, and a commitment to our local landscapes, we want to hear from you. Contact us to see current opportunities with our team.