Interested in landscaping jobs in Leawood, but don't see an open position? Contact us to see if you could be a good fit for our team. We are always searching for motivated professionals to grow with our diverse team.
Providing you the tools to elevate your landscaping career in Johnson County, Kansas
Our in-depth local environment knowledge and years of industry experience allows us to build outdoor spaces with usable areas and healthier landscapes in Leawood, KS and throughout Johnson County. Our passion for the local outdoors allows us to help the local community elevate their outdoors. We have built trust and reliability for landscaping jobs and irrigation projects throughout Leawood, KS and the surrounding areas by following these three commitments to our clients:
Transparent and Timely Communication
Customer Care and Building Lasting Relationships
Growing a childhood dream and passion for the outdoors into a helpful community service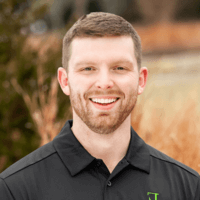 With a passion for the outdoors, Parker Whitney is the founder and CEO of Elevated Living. As a Kansas native and with a degree in Landscape Design, Parker has turned his passion into a career he loves. He believes customer satisfaction and building a lasting relationship is the foundation for a successful landscaping project. He carries this same philosophy into leading his team with a dedication to ensuring the Elevated Living employees are happy and encourages open communication with any issues or concerns. Learn more about Parker and the current Elevated Living team members.
Working at Elevated Living
Elevate your landscaping job, elevate your life
Having a strong connection with the Johnson County outdoors, Elevated Living understands our unique landscapes and the proper care required to make them look great. As a locally-owned landscaping company, we provide landscaping and irrigation solutions tailored to our clients' needs. Knowing that happy employees are key to satisfied customers and quality work, we offer full support to our team members. We are committed to helping them grow their landscaping careers and elevate their life with the ideal work-life balance. 
We want to hear from you if you share a passion for the outdoors, an eye for detail, and a commitment to our local landscapes.
Take the First Step to Elevate Your Landscaping Career
Joining the Elevated Living team is more than just another landscaping job, it's a way to help enhance the outdoor spaces of our local communities.
Contacting us is the first step to enhance your landscaping career in Leawood, Kansas and the surrounding areas. Our reputation for quality landscaping and outdoor living solutions makes us the go-to landscaping contractor in the local community, giving you peace of mind that there will always be landscaping jobs available when joining our team. 
Contact us for more information about landscaping jobs in Leawood, KS and the surrounding areas. If you think you'd be a good fit for the Elevated Living team, apply today.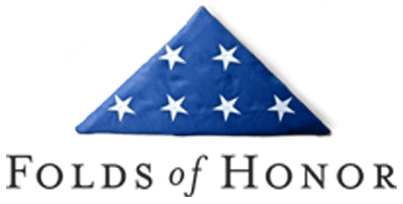 Partner with Our Professionals to Elevate Your Landscape
At Elevated Living, we're committed to three things: our outdoors, our customers, and our community. This emphasis on quality and service has led to a rock-solid reputation and satisfied customers throughout Johnson County.
Read more real reviews from our customers to hear how we're exceeding their expectations and helping them own their outdoors through our landscaping services.
Providing Landscape Designer Services in Johnson County, Kansas
Learn more about the areas we serve.
Elevated Living is proud to provide landscaping services in the following areas: