Preserve Your Property with an
Expert Irrigation Installation
A healthy and vibrant landscape starts with proper irrigation. The professionals at Elevated Living understand the importance of having irrigation solutions tailored to your unique outdoor space. We will help with the design and expert installation of an irrigation system for your Olathe landscape. With our transparent communication throughout the entire process, you'll have peace of mind that the irrigation installation is going as planned.
Working with Elevated Living
We strive to elevate our outdoors by offering landscaping and irrigation solutions for Olathe and the surrounding areas. Experience the Elevated Living difference and enjoy these benefits.
Maintain a green and growing landscape with our customized irrigation solutions

Dedication to exceeding customers' expectations

Transparent and timely communication to keep you on top of a project's progress 

Friendly professionals who care for your landscape as if it was their own 

Long-term peace of mind for your irrigation installation with a two-year warranty
Recent Projects from Our Team
We've been helping our customers across Olathe and Johnson County enhance their landscapes. Browse some of our recent work on landscape and irrigation projects in our portfolio.
Irrigation Installations and More for Your Olathe Home
Elevated Living provides full-service landscaping and irrigation installations to help raise the bar of our local Olathe landscapes.
Drainage and Erosion Control
Drainage and erosion is a constant struggle for the Olathe community. Our erosion control experts will determine the best solutions to ensure your property drains effectively and help your landscape continue looking its best.
Our team knows irrigation systems and the vital role they play for our outdoors. From designing an irrigation solution to fit your unique landscape to expert installation, you can count on Elevated Living to help maintain the long-term health of your landscape.

Having this intuitive irrigation system installed professionally will give you peace of mind about water management. The Hydrawise system learns your patterns and temperature changes and adjusts automatically. The ability to control the system remotely offers the ultimate, user-friendly irrigation system solution. Ask our team about Hydrawise for your irrigation project. 
With a dedication to customer satisfaction and professionalism, you can expect nothing less with each of our landscaping projects. Contact us for all your irrigation installation or other landscaping needs in Olathe, KS or the surrounding areas.
Premier Landscaping Services in Johnson County, Kansas
learn more about the areas we serve.
Elevated Living is proud to provide landscaping services in the following areas: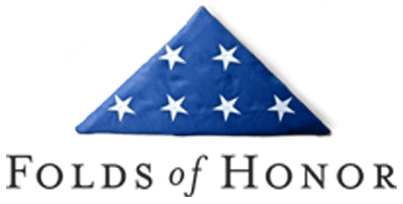 Partner with Our Professionals to Elevate Your Landscape
At Elevated Living, we're committed to three things: our outdoors, our customers, and our community. This emphasis on quality and service has led to a rock-solid reputation and satisfied customers throughout Johnson County.
Read more real reviews from our customers to hear how we're exceeding their expectations and helping them own their outdoors through our landscaping services.
elevate your job, elevate your life
If you have a passion for the outdoors, an eye for detail, and a commitment to our local landscapes, we want to hear from you. Contact us to see current opportunities with our team.