Get in Touch with Elevated Living for
Beautiful Spaces in Overland Park and the Surrounding Areas
Drainage and erosion control is an essential part of caring for our beautiful landscapes. Contact our team of professionals to help keep your outdoors free from drainage and erosion issues.
Why Trust Elevated Living for Your Drainage and Erosion Control Solutions?
With erosion and drainage issues an ongoing struggle for most Overland Park homeowners, you must have a superior team on your side. The Elevated Living team has years of combined experience and in-depth local knowledge to keep your landscape thriving and looking its best. Caring for and boosting our local outdoor spaces is more than just our job; it's our passion. You and your landscape will enjoy many benefits when working with our drainage and erosion control professionals.
We Don't Believe in a One-Size-Fits-All Solution:

We understand that every landscape is different, and your need a customized drainage and erosion solution to fit your needs. Our landscape specialists will listen to your concerns and do an on-site consultation to find the best solution for your unique outdoor space. 

We aren't Happy with a Job until You are:

Customer satisfaction is our top priority. Our team works closely with you to ensure you are satisfied every step of the way, and we won't leave the job site until you're happy. 

We Go Above and Beyond to Meet Your Drainage and Erosion Control Needs: We have a commitment to quality and will not take shortcuts to get the project completed faster or cheaper, ensuring your landscaping project is done right and built to last. We also provide a 2-year warranty on all of our irrigation work to give you peace of mind if any issues arise. 
We'll Keep You in the Loop:

Our timely and transparent communication throughout each stage of the process keeps you updated on the progress and addresses any of your questions or concerns promptly.
We Provide Drainage and Erosion Control for Your Overland Park Home and Beyond
We've worked with numerous homeowners in Overland Park, Kansas and the surrounding areas to solve their drainage and erosion issues. View our latest drainage and erosion projects and learn how we can help elevate your outdoors.
Additional Service Offerings for a Happy and Healthy Outdoors
As a full-service landscaping company, we will take care of all your local outdoor needs and add to our community's natural beauty.

Our team designs golf courses and can incorporate putting greens into your residential landscape design. Get in touch for additional information.
Our team knows irrigation systems and the vital role they play for our outdoors. From designing an irrigation solution to fit your unique landscape to expert installation, you can count on Elevated Living to help maintain the long-term health of your landscape.
Create more usable outdoor spaces with hardscapes, outdoor fireplaces, outdoor kitchens, and more. Explore our outdoor living options to learn more.
Explore our services to learn more about how we can make your landscape goals a reality.
Premier Landscaping Services in Johnson County, Kansas
learn more about the areas we serve.
Elevated Living is proud to provide landscaping services in the following areas: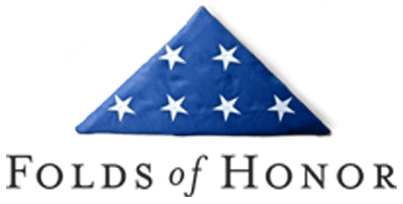 Partner with Our Professionals to Elevate Your Landscape
At Elevated Living, we're committed to three things: our outdoors, our customers, and our community. This emphasis on quality and service has led to a rock-solid reputation and satisfied customers throughout Johnson County.
Read more real reviews from our customers to hear how we're exceeding their expectations and helping them own their outdoors through our landscaping services.
elevate your job, elevate your life
If you have a passion for the outdoors, an eye for detail, and a commitment to our local landscapes, we want to hear from you. Contact us to see current opportunities with our team.