If you're ready to begin getting more from your outdoors, don't wait. Schedule a consultation with Elevated Living today for a landscape your family will enjoy for years to come.
Experience the Benefits of
Elevated Living in Mission
The landscape installation services from Elevated Living offer benefits to you, your home, and your wider community.
Grow your home with more usable outdoor living areas

Protect your investment into the future with extended warranties on landscaping projects

Ten-year warranties on hardscape elements

Two-year warranties on plant materials and irrigation

Work with a team of family-friendly professionals who are committed to your satisfaction

Stay on top of what's happening with your landscape installation through ongoing, transparent communication

Enhance your home's aesthetic value

Give back to the community through Elevated Living's partnership with Folds of Honor
Explore Elevated Landscapes from
Our team has helped customers across Johnson County own their outdoors with landscape installation services. Browse our portfolio for a glimpse of our recent work and discover what we can do for your home.
Landscape Installation and More at Elevated Living
In addition to residential landscaping, Elevated Living offers a range of services targeted at enhancing our local outdoor areas:
Drainage and Erosion Control
Drainage and erosion issues are an ongoing struggle for Leawood properties. Learn about our drainage solutions to prevent erosion and ensure your landscape drains properly during summer storms and winter snowfall.
Protect the long-term health of your landscape with effective irrigation. For more on our irrigation design and installation, check out our irrigation systems.

Create more usable outdoor spaces with hardscapes, outdoor fireplaces, outdoor kitchens, and more. Explore our outdoor living options to learn more.

Our team designs golf courses and can incorporate putting greens into your residential landscape design. Get in touch for additional information.
No matter what landscape solutions you need, you can expect the same level of professionalism and commitment to customer satisfaction that we bring to all of our projects. View a complete list of our offerings at our service page.
Premier Landscaping Services in Johnson County, Kansas
learn more about the areas we serve.
Elevated Living is proud to provide landscaping services in the following areas: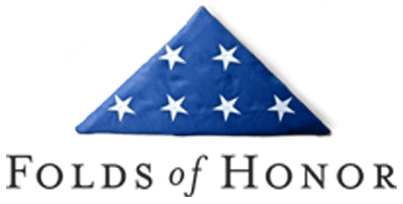 Partner with Our Professionals to Elevate Your Landscape
At Elevated Living, we're committed to three things: our outdoors, our customers, and our community. This emphasis on quality and service has led to a rock-solid reputation and satisfied customers throughout Johnson County.
Read more real reviews from our customers to hear how we're exceeding their expectations and helping them own their outdoors through our landscaping services.
elevate your job, elevate your life
If you have a passion for the outdoors, an eye for detail, and a commitment to our local landscapes, we want to hear from you. Contact us to see current opportunities with our team.