Elevate Your Outdoors with Drainage and Erosion Control
from a Team that Puts You First
At Elevated Living, we're committed to three things: our outdoors, our customers, and our community. It's our goal to provide valuable landscaping services that elevate the lifestyle of our customers. Erosion and drainage issues can be more than an unattractive hassle, they can cause severe damage to your home or even result in injury. Our team is prepared to address your unique issues and provide solutions that allow you to take back your outdoor space. Get in touch today to learn more about our customized drainage and erosion solutions for your Lenexa, Kansas property.
Elevate your Outdoor Space
with a Team that Really Listens
At Elevated Living, we believe that listening is the most important part of effective conversation. No one knows your property better than you. That's why we begin our services with a conversation and always keep you in the loop throughout the project. Drainage solutions and erosion control are all about solving the problems you're facing, and our team has a variety of creative solutions to meet your needs. Our customers enjoy these benefits from our drainage and irrigation control services.
We believe that people come first, and we prove it with immediate and attentive communication.

It's our goal to delight our customers with every project. We don't stop work until you're satisfied.

We stand behind our work with a 10-year warranty for hardscapes and a 2-year warranty for plant materials.

We tailor drainage and erosion solutions to your unique property.

Our extensive knowledge of the local climate and terrain gives us a firm understanding of the challenges you're facing and how to fix them.

We love spending time outdoors and understand the importance of repairing the issues you're facing.

We build long-term relationships with our clients and have the teams, tools, and experience to meet all your landscaping needs.

A dedicated project manager keeps up with the details of your project and provides you with an accessible point of contact.
See the Results of High-Quality Landscaping Methods
We love providing usable outdoor spaces for our customers to enjoy. Not sure how drainage solutions and erosion control can improve your Lenexa, KS property? Visit our portfolio to see some of the landscapes we've worked on in the area.
From Outdoor Living to Complete Landscape Solutions
There are often other services your landscape needs to remain functional and attractive. If your landscape doesn't quite offer the experience you're looking for, consider these additional services provided by our team.

If your outdoor space seems barely functional, we can help. Keep your landscape vibrant and green for years to come with customized irrigation solutions.

Outdoor lights add safety to your property and highlight your favorite outdoor features. Individualized landscape lighting solutions extend the time your family spends outdoors.
If your outdoor space fails to complement your home or provide the function and easy navigation you need, you need a new design. Our expert designers can help you create a landscape that reflects your personality, increases function, and increases your property's curb appeal.
Premier Landscaping Services in Johnson County, Kansas
learn more about the areas we serve.
Elevated Living is proud to provide landscaping services in the following areas: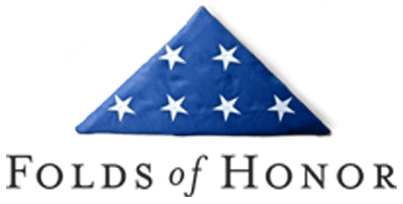 Partner with Our Professionals to Elevate Your Landscape
At Elevated Living, we're committed to three things: our outdoors, our customers, and our community. This emphasis on quality and service has led to a rock-solid reputation and satisfied customers throughout Johnson County.
Read more real reviews from our customers to hear how we're exceeding their expectations and helping them own their outdoors through our landscaping services.
elevate your job, elevate your life
If you have a passion for the outdoors, an eye for detail, and a commitment to our local landscapes, we want to hear from you. Contact us to see current opportunities with our team.