Trust Our Irrigation Specialists to
Elevate Your Shawnee Landscape
Proper irrigation is at the core of a healthy landscape. The irrigation specialists at Elevated Living can help with the design and installation of an irrigation system to ensure your outdoor spaces stay vibrant for years to come. Reach out to us for a quick response to discuss the ideal solutions for your unique landscape.
Landscape and Irrigation Installations
The knowledgeable Elevated Living team has been the top choice for enhancing residential landscapes across Shawnee, Kansas and the surrounding areas. Trust our experts with the irrigation installation on your property for reliable results and see the Elevated Living difference for yourself.
Supportive of the local community with our partnership with Folds of Honor

Customized irrigation solutions for a vibrant landscape you're proud of

Family-friendly professionals who care about your landscape

Transparent and responsive communication throughout the irrigation installation 

Two-year warranty for all irrigation installations, providing you with peace of mind
Explore Elevate Living's Recent Work
We've completed numerous landscape and irrigation projects across Shawnee and Johnson County. We are here to help enhance your landscape and help you own your outdoors. Browse some of our recent elevated landscapes in the photos in our portfolio.
Offering More Than Irrigation Installations for Your Shawnee Home
Our wide range of service offerings can help take your Shawnee landscape to new heights. 
Drainage and Erosion Control
For many Shawnee and local area homes, drainage and erosion issues are an ongoing issue. We will work with you to develop drainage solutions that help protect your outdoor areas from erosion.
We provide a full-service irrigation installation for your property, from design to expert installation in Shawnee, Kansas. Property irrigation is essential to maintain the long-term health of your outdoors.

Our latest irrigation service, called Hydrawise, helps to make water management easy and worry-free. The flexibility of a Hydrawise installation can be the ideal solution for a modernized irrigation system. Contact us to learn if Hydrawise is the right solution for your landscape.
Elevated Living is here for all your landscaping needs in Shawnee and the surrounding areas. Contact us to learn how we can help you own your outdoors.
Premier Landscaping Services in Johnson County, Kansas
learn more about the areas we serve.
Elevated Living is proud to provide landscaping services in the following areas: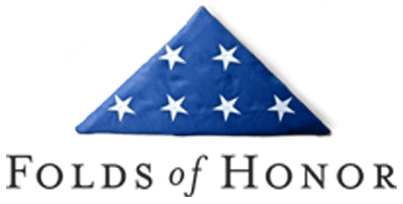 Partner with Our Professionals to Elevate Your Landscape
At Elevated Living, we're committed to three things: our outdoors, our customers, and our community. This emphasis on quality and service has led to a rock-solid reputation and satisfied customers throughout Johnson County.
Read more real reviews from our customers to hear how we're exceeding their expectations and helping them own their outdoors through our landscaping services.
elevate your job, elevate your life
If you have a passion for the outdoors, an eye for detail, and a commitment to our local landscapes, we want to hear from you. Contact us to see current opportunities with our team.