Enjoy Working with a Landscaping Team that Understands You
The entire Elevated Living team has a passion for transforming landscapes in ways that elevate your lifestyle. We don't just work for our customers. We form actual relationships so we can provide all the landscape services you may need now and in the future. It's our goal to make your outdoor living dreams come true by performing services that will enhance your Prairie Village landscape in a way that works for you. To learn more about customized outdoor living solutions from a team that will treat you like family, get in touch with our expert landscapers today.
Your Outdoor Living Space,
Your Way, from a Team that Puts Customers First
At Elevated Living, we understand that your family makes your home unique. Your outdoor space should be centered around the activities you enjoy most and the personalities of every member of your family. That's why we take the time to forge relationships with our customers and listen to your ideas. When it comes to designing a personalized outdoor space that your family will enjoy for years into the future, our transparent communication style and attention to detail pay off. Here are some of the benefits our customers enjoy when working with us.
Attention to detail and quality materials to ensure your ongoing satisfaction

Warranties that guarantee our work, including 2-year warranties for plant materials and irrigation and 10-year warranties on hardscape elements

Consistent communication that puts you in charge and keeps you updated every step of the way

Professional uniforms and appearance, so you and your neighbors can easily identify our team members

A team that builds long-term relationships with our customers to better meet their needs
Gain Inspiration from Our Previous Projects
Hoping to transform your outdoor space, but unsure about what you want? Browse our portfolio to see jobs we've completed in the local area.
Additional Prairie Village Services for a Complete Landscape Transformation
At Elevated Living, every member of the team is passionate about all things landscaping. We do more than create resort-worthy outdoor living spaces for our customers. Whether you're looking for beautiful gardens, functional solutions, or a complete landscape transformation, we have the equipment and expertise to make it happen. Need more to complete the landscape you've been dreaming of? Check out these services to elevate your outdoor lifestyle.
Dreaming of a resort-style outdoor living area, but feel like you don't even have a place to start? Our team provides customized landscape installation services to improve the functionality and enhance the appearance of your landscape.

Outdoor lights can highlight your new retaining wall and other favorite outdoor features while allowing you to spend more time outdoors. More importantly, they add safety to your outdoor space.

Erosion can make your landscape unattractive and even dangerous. Our experienced team can provide you with individualized drainage and erosion solutions so you can gain the full functionality of your landscape.
Premier Landscaping Services in Johnson County, Kansas
learn more about the areas we serve.
Elevated Living is proud to provide landscaping services in the following areas: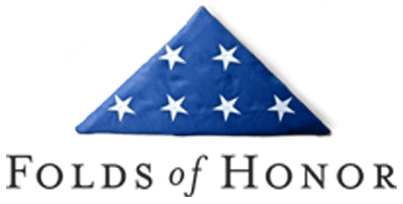 Partner with Our Professionals to Elevate Your Landscape
At Elevated Living, we're committed to three things: our outdoors, our customers, and our community. This emphasis on quality and service has led to a rock-solid reputation and satisfied customers throughout Johnson County.
Read more real reviews from our customers to hear how we're exceeding their expectations and helping them own their outdoors through our landscaping services.
elevate your job, elevate your life
If you have a passion for the outdoors, an eye for detail, and a commitment to our local landscapes, we want to hear from you. Contact us to see current opportunities with our team.