that Prioritizes Your Needs
At Elevated Living, we're committed to delighting our customers with spaces that make them want to spend more time outdoors. Stop wishing for a more functional outdoor space and finally live that dream. To learn more about customized outdoor living areas designed specifically for your Lenexa property, get in touch with our expert team today.
Transform your Outdoor Living Space
with a Team that Really Listens
Your outdoor space is an important part of your home. Like the space inside, these areas should reflect your personality and your family's lifestyle. You could say our process starts with a lot of talk. Truly, we spend the early part of the relationship listening to your needs. This early and ongoing communication allows us to really get to know you so we can provide the results you want. Since we take the time to learn the important details first, there are no delays when the actual work begins. We love getting to know our customers and providing services that meet their needs. These are some of the benefits our customers enjoy when working with us.
A team that gets to know you and treats you like family

Customized outdoor spaces that compliment your home and fit naturally into your unique property

Attention to detail and quality materials for features that maintain their beauty function for years to come

Extended warranties to back our services, including ten years on hardscape elements, and two years on plant materials and irrigation

Clear communication that puts you in control and keeps you informed throughout the entire project
Resort Worthy Outdoor Living Areas Created by Our Team
We don't like to brag, so we'd rather let the pictures do the talking for us. If you're not sure which outdoor living spaces fit your lifestyle, check out our portfolio to view some of our previous projects in the local area.
From Outdoor Living to Complete Landscape Solutions
Outdoor areas are a great way to extend the square footage of your home and encourage your family to spend more time outdoors. However, there are often other services your landscape needs to remain functional and attractive. If your landscape doesn't quite offer the experience you're looking for, consider these additional services provided by our team.

If your outdoor space seems barely functional or even a little dangerous, we can help. Customized drainage and erosion control solutions can eliminate the challenges of sloping and moving ground to create a safe platform for your outdoor area.

Outdoor lights add safety to your property and highlight your favorite outdoor features. Individualized landscape lighting solutions extend the time your family spends outdoors.
If your outdoor space fails to complement your home or provide the function and easy navigation you need, you need a new design. Our expert designers can help you create a landscape that reflects your personality, increases function, and increases your property's curb appeal.
Premier Landscaping Services in Johnson County, Kansas
learn more about the areas we serve.
Elevated Living is proud to provide landscaping services in the following areas: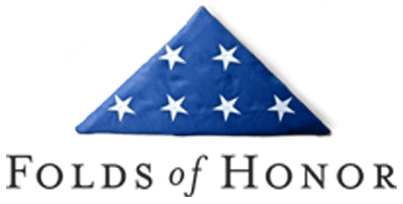 Partner with Our Professionals to Elevate Your Landscape
At Elevated Living, we're committed to three things: our outdoors, our customers, and our community. This emphasis on quality and service has led to a rock-solid reputation and satisfied customers throughout Johnson County.
Read more real reviews from our customers to hear how we're exceeding their expectations and helping them own their outdoors through our landscaping services.
elevate your job, elevate your life
If you have a passion for the outdoors, an eye for detail, and a commitment to our local landscapes, we want to hear from you. Contact us to see current opportunities with our team.