Preserve Your Property with the
Irrigation Specialists at Elevated Living
The unique Lenexa area makes proper irrigation even more important than in other areas. The irrigation specialists at Elevated Living knows the importance of appropriate irrigation and can install a system that keeps your outdoor areas healthy and thriving for years. Our team has been the leader in providing landscaping and irrigation solutions for Lenexa and the other local areas.
Expert Irrigation Installation
Customized irrigation solutions to meet your landscape's unique features

Work with family-friendly professionals that you can count on

Enjoy peace of mind with our two-year warranty of all irrigation installations

Receive updates throughout each step of your project's progress

Keep a vibrant and green landscape you're proud to show off
We've taken on projects across Lenexa and Johnson County to enhance our landscapes and help customers own their outdoors. Browse the photos in our portfolio for a glimpse of our recent successes.
More Than Just Irrigation Installation for Your Lenexa Home
Besides providing irrigation installation, Elevated Living offers a wide range of services to enhance your unique local outdoor areas.
Drainage and Erosion Control
For Lenexa homes, drainage and erosion issues can be a struggle. Learn how we can help to develop effective drainage solutions and erosion prevention. 

Our Hydrawise irrigation service makes water management simple and worry-free. The Hydrawise smart controller learns your patterns and the weather to work in the background, keeping your plants and landscape beautiful. Since the controller connects to Wi-Fi, both us and the homeowner can manage their Hydrawise controller through a universal app. The ability to use the Hydrawise panel or the app offers a traditional feel for a modernized irrigation system. Contact us to get started with Hydrawise.
Proper irrigation is the best way to help protect the long-term health of your landscapes. Contact us to learn more about irrigation design and installation in Lenexa, Kansas.
Whatever your landscaping needs are, Elevated Living is here to help you own your outdoors in Lenexa and the surrounding areas.
Premier Landscaping Services in Johnson County, Kansas
learn more about the areas we serve.
Elevated Living is proud to provide landscaping services in the following areas: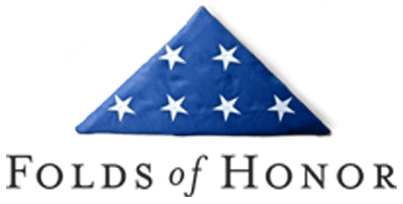 Partner with Our Professionals to Elevate Your Landscape
At Elevated Living, we're committed to three things: our outdoors, our customers, and our community. This emphasis on quality and service has led to a rock-solid reputation and satisfied customers throughout Johnson County.
Read more real reviews from our customers to hear how we're exceeding their expectations and helping them own their outdoors through our landscaping services.
elevate your job, elevate your life
If you have a passion for the outdoors, an eye for detail, and a commitment to our local landscapes, we want to hear from you. Contact us to see current opportunities with our team.